We drove WAY. TOO. MUCH. This summer. I estimate I spent at least 50 hours in the car on long road trips with my two kids (ages 8 and 4). But just because we were in the car, doesn't mean I wanted them sitting in front of a screen the whole time. I've found audio-books are the perfect solution. Of the 50 hours we spent in the car, I think my boys only played on I-PAD for about three. Which I think is fantastic.
Where do you get audio-books? You can purchase audio-books through a myriad of retailers (B&N, Amazon, Audible, Itunes) but you can often find audio-books for free from the library. They have actual CD's that you can checkout, but many libraries subscribe to the Overdrive (https://www.overdrive.com/) website where you can check out audio-books and download them to your device for free.  You just have to log on with your library card number. Even if you are getting your audio-books for free, be sure to leave a review on Amazon/Audible/Goodreads to show the authors that you appreciate their work, and to help get the word out about books you love!
So what did we listen to?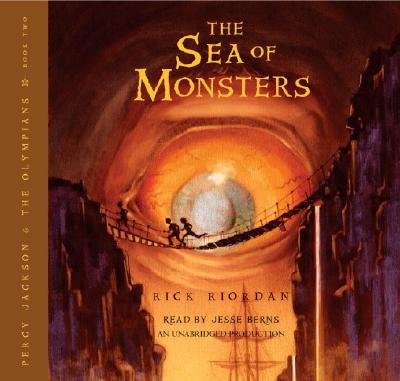 Percy Jackson Series- The Lightning Thief, The Sea of Monsters, The Battle of the Labyrinth by Rick Riordan
Narrated by Jesse Bernstein
Genre: Middle Grade Fantasy
After a life of mysterious things going wrong, Percy Jackson discovers that not only are the Greek gods still real, he is a half-blood, meaning he is half god half human. Riordan creates the perfect blend of mythology in a contemporary landscape. Bernstein's narration is fantastic.
What did my 8 year-old son think? He LOVED Percy Jackson. Every time we got in the car, he would beg to listen to more. Yesterday, he came home from school fanatically-excited to show me that he checked out the next Percy Jackson book from his school library.
Harry Potter and the Sorcerer's Stone by J.K. Rowling
Narrated by Jim Dale
Genre: Middle Grade Fantasy
We all know how wonderful Harry Potter is, but have you heard it on audio-book with narrator Jim Dale? It is amazing! Seriously. I want him for the narrator of my life. We had this audio-book on CD, and the only disappointment was I couldn't download the next one on Audible.
Other books I've had success with when listening in the car with my kids are-
Encyclopedia Brown 
Winnie the Pooh
Nate the Great
Magic Treehouse
The True Meaning of Smek Day
Are there any books your kids love to read or that you've had success with on audio-book? Leave a comment below.